Testosterone Therapy for Low-T
Serving Men in Boise, Coeur d'Alene, & Idaho Statewide
Common Treatable Symptoms
Free Phone Consult
No cost, no obligations, no waiting room
34% of of aging men have low testosterone.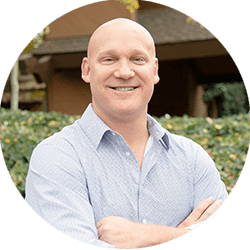 Danny Jones, PAC
A tremendously high amount of men live with low testosterone (low-t) without realizing the negative impact it has on many aspects of their lives.
Vitality Men's Center specializes in male hormone & testosterone regeneration therapy anywhere within the state of Idaho, including Boise & Coeur d'Alene. Our programs are proven to help men experiencing the effects of hormone imbalance, commonly referred to as Low-T, with an incredibly high success rate.
Because we offer testosterone regeneration therapy, we're typically able to get you the desired results without needles while allowing you to retain your reproductive options. This process is designed to help your body make more testosterone vs adding to it externally - providing a more natural, and effective, option. The typical results are incredibly effective in over 90% of men we treat. We use the most up to date cutting edge medical research, make treatment incredibly easy, and we pass on the savings to you.
Schedule an initial phone consultation, and let us help answer your questions!
Simple Process
01

Free
Initial
Consultation

---------

02

Physical
And
Lab Work

---------

03

Personalized
Treatment
Plan

---------

04

Get
the Desired
Results!

---------
Why Choose Us?
01
Free Consultation
Schedule a Free Phone Consult today to see if testosterone therapy is the right fit for you. Our providers can help answer most of your questions before moving forward with any program. We treat men statewide.
02
Physician Guided Treatment
Vitality Men's Center offers cutting-edge testosterone regeneration therapies, allowing a tailored treatment plan under the strict supervision of our licensed providers. Cutting- Edge Needle-Free options are available.
03
From the Comfort of Your Home
Attend your appointments on any internet-based device. Video directly with one of our providers and gain access to ongoing treatment, without having to leave your home. Save time, save money and keep your privacy intact. Because care is Virtual, we can treat you anywhere in the state!
04
Plans Starting at $99/Month
Our fees cover all of your VMC provider appointments. Without a physical medical office to pay for, we can pass substantial savings on to our patients.
Why Wait?
Common Treatable Symptoms
At Vitality Men's Center we generally recommend testosterone regeneration therapy for men who want to retain their reproductive options and are experiencing some of the most common symptoms of low testosterone, such as:
Schedule a Free Consultation
Our Pricing
Free Consultation

Schedule your 15-minute consultation to see if testosterone therapy is right for you before committing to any expense.

$189 New Patient Exam

An in-depth video consultation where we conduct a thorough health evaluation, discuss your health history and review the results of your lab work.

Plans Starting at $99/Month

Our monthly fees cover all of your Vitality Men's Center provider appointments. Due to medical & technical advancements, we're able to treat you virtually, and pass the savings on to you!
Schedule a Free Consultation